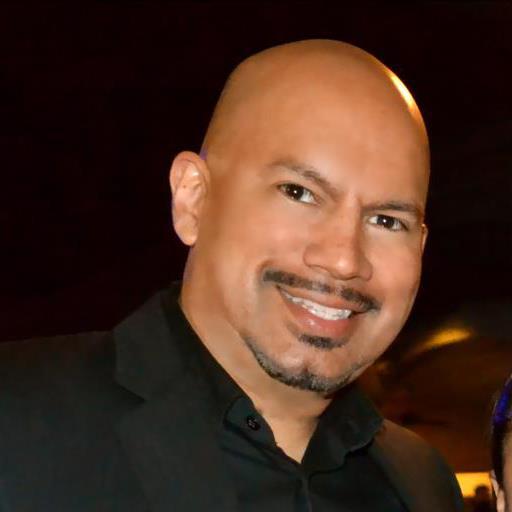 Maestro Spotlight: Oscar Hernandez
My name is Oscar Hernandez. I was born in Fresno, CA and raised just south of there in the small town of Selma, CA. My parents migrated here from Linares, Nuevo Leon, Mexico and worked the fields of the Central Valley. My folklorico path began my sophomore year in high school when I  joined Los Paisanos de Selma High School under the direction of Vicki Filgas and after high school, where I continued dancing under the direction of Irene Gonzalez of El Sol Dance Company. I currently teach 12th grade English at Kings Canyon High School in east Fresno County. I am also owner of Centro de Folklor in Selma, CA.
I have been dancing and teaching folklorico for 35 years and have felt fortunate to have learned from so many excellent maestros on both sides of the border. As a classroom teacher I have been published and written about in several professional books, have won two distinguished teacher of the year awards and I was awarded the National Council of Teachers of English President's Award. I have also been elected to represent my teacher colleagues at State Council with the California Teachers Association where I have advocated for multilingual and multicultural education in the classroom.
My two worlds come together at Centro de Folklor where we try to do more than teach dance steps – I have written curriculum for students as young as two years old through adults. We provide background information on dances, geographical regions, holidays, and traditional celebrations and customs. I am also very proud of our children's library that features many of our latino authors and illustrators.
One of the most popular classes I teach at Centro de Folklor is "The Comeback Class." This class was designed for busy professionals, parents, and students who can't commit to a professional dance company but enjoy getting together for an hour or so and participating in something they love – folklorico!
I truly love being part of the folklorico community and specifically with the Danzantes Unidos Organization, which, by the way I attended for the first time in 1982 at UCLA. I can be contacted via email at [email protected], Facebook at Centro de Folklor, Instagram at CentrodeFolklor and our website at www.centrodefolklor.com
At DUF 2017
Folklorico 'Come Back' – Review for Veterans (Ages 21+)
The Folklórico Comeback Class is intended for intermediate to advanced dancers (ages 21+) who once participated in a folklórico group, but have not performed for a while, and feel a little rusty. Perhaps school, work, marriage, kids or the overall busyness of life has kept you from being in a group, but you still love dancing and would love to reignite the passion you once had for folklórico. The class will review: Jalisco (Ranchero), Veracruz (Sotavento), Nayarit (Mestizo), and Nuevo León (Central).
La clase "Folklorico Comeback" con Oscar Hernandez es para personas, mayores de 21 años de edad, que antes bailaban, pero por razones de trabajo, familia, estudios, etc., tuvieron que dejarlo. Sera un recordatorio para mayores de 21 años y repazaran conceptos basicos de las siguientes regiones:  Jalisco (Ranchero), Veracruz (Sotavento), Nayarit (Mestizo), and Nuevo León (Central).
DUF 2017 "Alma Indigena" will take place on April 7, 8 & 9 in Fresno, CA.
$ave on registration fees by enrolling early!
Early Registration now through 12/20/16
Regular Registration 12/21/16 through 2/8/17
Late Registration 2/9/17 through 3/30/17
or
Tags:
ballet folklorico, Danzantes Unidos Festival, Danzantes Unidos Festival 2017, DUF 2017, DUF Maestros, folklorico blog, mexican folk dance