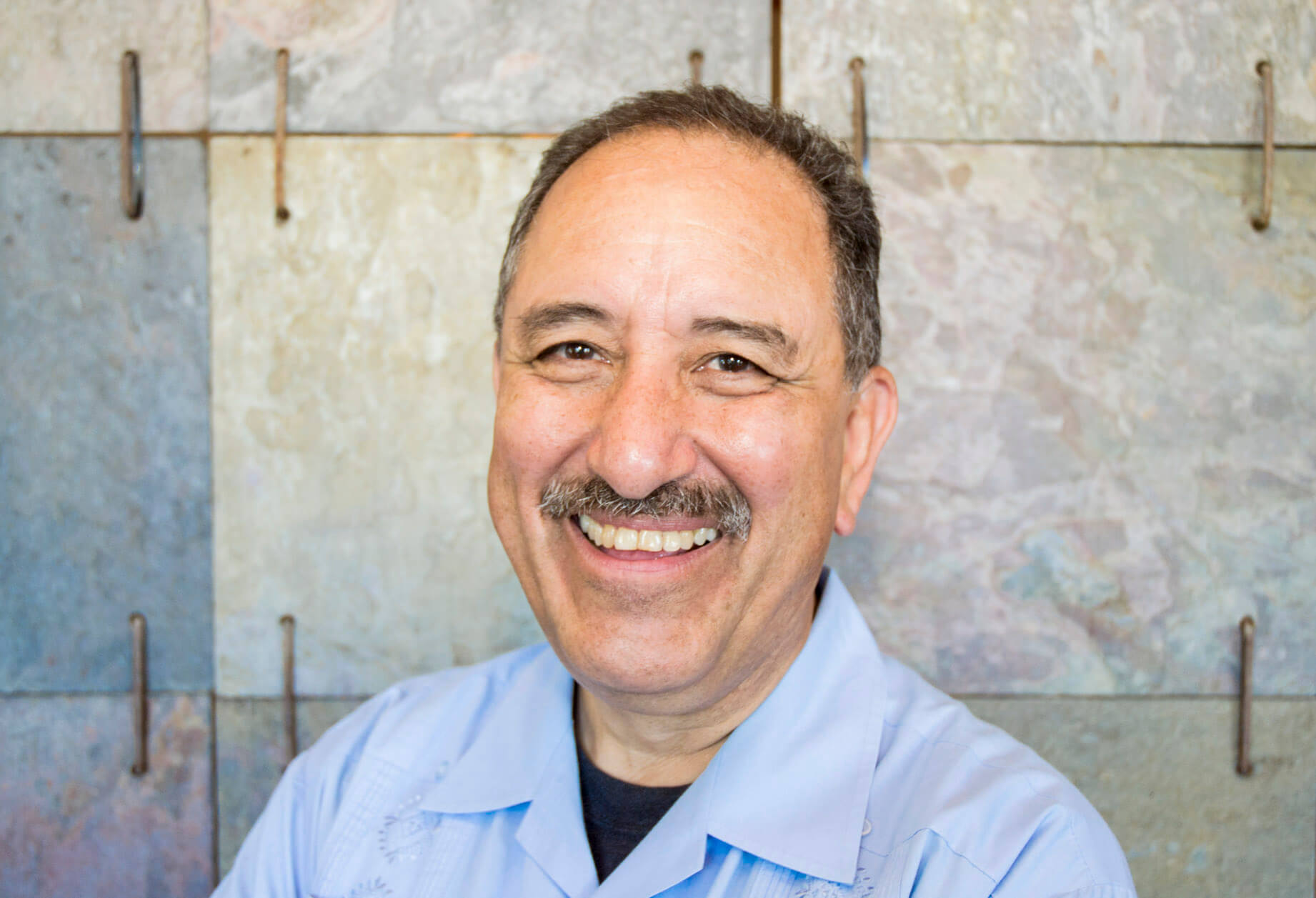 Maestro Spotlight: Rudy Garcia
Dancer and musician, Rudy F. Garcia began his dance training while a student at Stanford University. His expansive career has been formed through his experience as a member of various San Francisco Bay Area performing art groups: Ballet Folklorico de Stanford, Flor de la Esperanza, Los Lupeños de San Jose, Xochipilli de San Jose and Jubilee American Dance Theater. He has served as Artistic Director for Alegria de San Jose and Los Lupeños de San Jose. In his spare time, Rudy is a physicist, a design engineer in the semi-conductor industry.
As an avid researcher of Mexican folk culture and history, Maestro Rudy has established a vast network of information resources and has served as a consultant to groups throughout the state. His book, "Folklorico Handbook" is currently in use at the collegiate level in folklorico programs throughout the state. He is a co-author of Dancing Across Borders, published by the University of Illinois Press.
He is a National Endowment for the Arts Folk Arts grant recipient and has served as a California Arts Council Dance Panelist. In 1990, he directed the international dance conference for the Asociación Nacional de Grupos Folkloricos (ANGF) in San José. He is a former board member of World Arts West, which produces the San Francisco Ethnic Dance Festival. He has served as an instructor for the Danzantes Unidos Festival for over 20 years. Maestro Garcia currently serves as President for the statewide organization, Danzantes Unidos.
Folklorico has been my passion since 1974. It has been a focus in my life through dance, music, travel, and eventually my writing. I have been involved with Danzantes Unidos since 1981. As a former board member of World Arts West (SF Ethnic Dance Festival), I have been involved with the world of folk culture as a whole.  I look forward to sharing some of my experience and dances with my students at DUF 2016.."  –Rudy F. Garcia
At DUF 2016
Maestro Garcia will be teaching Folklorico Partner Work Across Regions for teens and adults; ages 14+ at an intermediate/advanced level.
In this workshop, dancers will learn the styles and social rules that define the interactions between men and women executing folklorico. This workshop includes the study of dances from the states of Jalisco, Veracruz, San Luis Potosi, Tamaulipas and Oaxaca. Young directors and individuals interested in teaching and choreographing folklorico in the future will benefit from this workshop. Registrants must be ages 14 and older with a minimum of three years of experience. While it would be ideal to register with a partner, it is not required. Students in this class should come prepared with a notebook; ladies: practice skirts; gentlemen: Jalisco sombrero and any one hat from San Luis Potosi, Veracruz, Tamaulipas or Oaxaca.