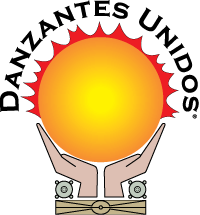 Announcing DUF 2018 "Cultura Sin Fronteras"
Danzantes Unidos de California announces . . .
DANZANTES UNIDOS FESTIVAL

DUF 2018 "CULTURA SIN FRONTERAS"
MARCH 23, 24 & 25, 2018
REAGAN EDUCATIONAL CENTER

(Clovis East High School and adjacent Reyburn Intermediate School)
2940 N Leonard Avenue in Fresno, CA
THE THREE DAY FESTIVAL WILL FEATURE 70 WORKSHOPS & SEMINARS
FOR DANCERS (ages 5 to 85), PARENTS & GROUP ADMINISTRATORS
800+ PERFORMERS WILL PRESENT DURING THE
DUF 2018 SHOWCASE CONCERT SERIES
AT WARNORS CENTER FOR THE PERFORMING ARTS
¡PACHANGA!
AT THE HISTORIC RAINBOW BALLROOM
SHOP AT THE DUF 2018 MERCADO
WITH 30+ VENDORS
TO MEET YOUR CULTURAL NEEDS
FREE FRIDAY FANDANGO
COME AND NETWORK WITH OVER 1500 OF YOUR FOLKLORICO PEERS
Our website will outline all of these details along with a variety of cultural activities that are free and available to the public.
Please stay tuned for the launch of online registration in December 2017
www.danzantes.org